2018 Good Quality Metal Bucket With Handle - Pattern aluminum plate – Wanlutong
Product Detail
Product Tags
Related Video
Feedback (2)
, , ,
---
2018 Good Quality Metal Bucket With Handle - Pattern aluminum plate – Wanlutong Detail:



Brand Name:wanlutong

Place of Origin:Shandong, China (Mainland)

Product name:Pattern aluminum plate

Temper:O-H112

Type:Plate

Application:Decoration

Thickness: 0.1-500mm

Width: 20-2800mm

Length: 500-16000 mm

Surface Treatment:Embossed

Alloy Or Not:Non-alloy

Non-standard specifications can be customized.

Description:

Patterned aluminum profiles have beautiful appearance, strong metallic color, and obvious decorative effects.

Patterned aluminum plates are classified according to the different types of aluminum plate alloys:

1. Ordinary aluminum alloy pattern plate: Aluminum alloy pattern plate processed with 1060 aluminum plate as plate base can adapt to the normal environment and is low in price. Usually the cold storage, flooring, and outer packaging use this pattern of aluminum plates.

2. Al-alloy plate: Made of 3003 as the main raw material, this kind of aluminum plate is also called rust-proof aluminum plate. Its strength is slightly higher than that of common aluminum alloy plate. It has certain anti-rust performance, but hardness and corrosion resistance. Can not reach the 5000 series of pattern plate, so the product is applied in the rigorous requirements of anti-rust, such as truck models, cold storage floor.

3. aluminum-magnesium alloy plate: The 5052 or 5083 and other 5000 series of aluminum plate as raw material processing, with good corrosion resistance, hardness, rust resistance. Usually used in special places, such as ships, compartment lights, humid environment, this kind of aluminum plate has high hardness and certain load-bearing capacity.

According to the different patterns of aluminum plate pattern:

1. five ribbed aluminum alloy plate: five anti-slip aluminum plate has become willow-shaped pattern plate, aluminum alloy pattern plate. Has a good anti-slip ability, but is widely used in the construction (floor) platform design and other aspects. Since the pattern on the surface of the aluminum plate is arranged in a relatively parallel pattern in accordance with the five embossed patterns, and each pattern presents an angle of 60-80 degrees with other patterns, this pattern has excellent anti-slip properties. This type of aluminum plate is usually used as a non-slip material in China and has a good anti-slip effect, and the price is cheaper.

2. compass aluminum alloy plate: anti-skid aluminum plate, and five ribs to play the same effect, but not often used.

3. orange peel aluminum pattern plate is divided into: classic orange pattern aluminum plate, variation orange peel pattern aluminum plate (also known as insect pattern). The surface resembles an orange peel pattern, so it can be called an orange peel aluminum plate. It is a series of products commonly used in refrigerators, air conditioners and packaging.

4. lenticular pattern aluminum plate is a common style of non-slip aluminum plate, has a good effect of anti-skid, mainly used for cars, the platform is non-slip, non-slip floor cold storage, non-slip floor workshop, lift skid.

5. spherical pattern of aluminum plate can be called semi-circular spherical aluminum plate, the surface presents a small spherical pattern, like a small pearl, so this aluminum plate can be a pearl-shaped aluminum plate. Mainly used in packaging. The appearance is quite beautiful. Due to the special pattern, the strength of this aluminum plate is much higher than that of other patterns.

6. other aluminum plate pattern material: wave pattern material, corrugated aluminum pattern plate, corrugated pattern aluminum plate (also can become aluminum tile), rattan pattern pattern aluminum plate, three-dimensional triangular aluminum pattern plate, strip pattern aluminum plate, cobblestone aluminum Pattern plate, pattern aluminum pattern plate, triangle bar pattern aluminum plate, butterfly pattern aluminum plate and so on.

7. diamond-shaped aluminum alloy plate: packaging pipe or packaging commonly

Chemical composition:

Al: remainder.

Si: 0.25.

Copper Cu: 0.10.

Magnesium Mg: 2.2 ~ 2.8.

Zinc Zn: 0.10.

Mn: 0.10.

Cr: 0.15 ~ 0.35.

Fe: 0.4 0.
---
Product detail pictures: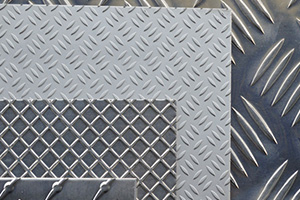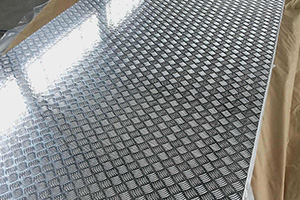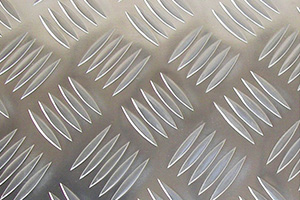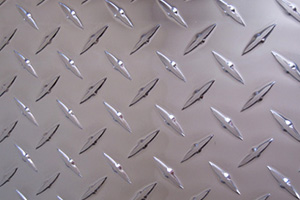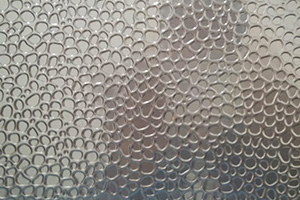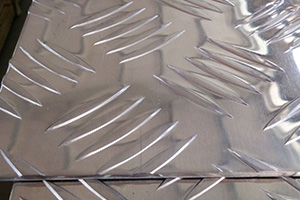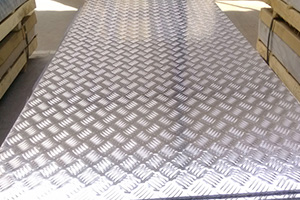 ---
Related Product Guide:
5 Steps to Wrap a Window Sill Using Aluminum Coil
All Purpose Copper Tube For Home and Office

---
2018 Good Quality Metal Bucket With Handle - Pattern aluminum plate – Wanlutong, The product will supply to all over the world, such as: , , ,

By from -
---

By from -
---