Big discounting 0.4mm Aluminum Sheet - Aluminium foil – Wanlutong
Product Detail
Product Tags
Related Video
Feedback (2)
, , ,
---
Big discounting 0.4mm Aluminum Sheet - Aluminium foil – Wanlutong Detail:



Brand Name:wanlutong

Place of Origin:shandong,China (Mainland)

Product name:Aluminium foil

Temper:Soft

Use:for food packing

Type:Roll

Thickness:0.006-2.0mm

Length:6-500m

Width:20-2000mm

Safety:Non-hazardous

Material:aluminum foil

Non-standard specifications can be customized.

Description:

Aluminum foil is a kind of hot stamping material, which is directly pressed into thin slices with aluminum foil. The effect is similar to that of pure silver foil stamping, so it is also called false silver foil. Because of the soft and malleable aluminum, it has a silvery luster. If it is rolled back, it can be mounted on offset paper with sodium silicate to make aluminum foil and can be printed. But the aluminum foil itself is easy to oxidize and the color becomes dark, friction, touch and so on will fade, so it is not suitable for the permanent preservation of the book cover and other hot stamping.

Features:

Aluminum foil with a clean, health and shiny appearance, it can be integrated with many other packaging materials packaging materials, and aluminum foil surface printing effect is better than other materials, in addition to the aluminum foil has the following features:

(1) the surface of aluminum foil is extremely clean, sanitary, and no bacteria or microorganisms can grow on its surface.

(2) aluminum foil is a kind of non-toxic packaging material, which can be directly exposed to food without any concern that can harm human health.

(3) aluminum foil is a kind of odorless and odorless packaging material, which will not make the food in the package smell bad.

(4) if the foil itself is not volatile, the food itself and the packaged food will never dry or shrink.

(5) aluminum foil will not be saturated with grease, either at high temperature or at low temperature.

(6) aluminum foil is an opaque packaging material, so products that are exposed to sunlight, such as margarine, are a good packaging material.

(7) aluminum foil has very good plasticity, so it can be used for packaging various shapes of products. It can also cause any shape container.

(8) aluminum foil has a large hardness and strong tensile strength, but its tear strength is small, so it is very easy to tear.

(9) the aluminum foil itself cannot be heated and sealed, so it is necessary to apply hot material on its surface, such as PE to heat and seal.

(10) aluminum foil may have adverse reactions when contacted with other heavy metals or heavy metals.

Uses:

The polymerization of aluminum chloride was prepared by waste aluminum foil.

Polyaluminium chloride is a commonly used inorganic polymer flocculant. The raw material source of polyaluminium chloride is the base of its development. In particular, the production process is diversified, which provides convenience for the development of polyaluminium chloride.

The production and application of inorganic polymeric flocculants in the international and domestic scale have been developed, and the theoretical research has been further developed. The preparation of raw materials mainly includes bauxite, aluminum hydroxide, waste molecular sieve catalyst, etc., and the preparation methods mainly include wet method and electrolytic method. Some scholars believe that scrap aluminum foil has high economic value. In this paper, the optimum conditions for the preparation of polyaluminium chloride by waste aluminum foil and the application range of clean water were studied.

With the development of industry and the rapid growth of urban population, the water resource pollution is becoming more and more serious, and the sewage that needs to be purified is also increasing, and the demand for water purifier is increasing. Because of polyaluminium chloride with any number of hydroxyl groups in molecules, when the source of turbid water, the polyaluminium chloride join in the source water pH conditions continue to hydrolysis, accompanied by condensation, adsorption, sedimentation and a series of physical and chemical processes, so as to achieve the purpose of purifying water. Scrap aluminum foil is widely used, mainly from cigarette, food and medicine packaging. Its main components are metal aluminum, which has high economic value and social value. Through experimental research, the optimum conditions and application range of aluminium chloride aluminum foils are used to improve the utilization rate of resources and protect the environment.
---
Product detail pictures: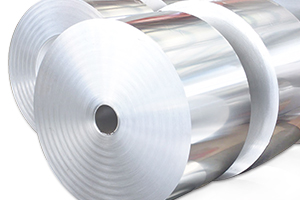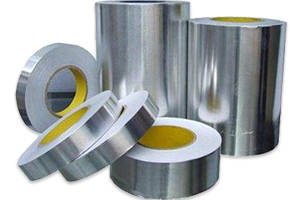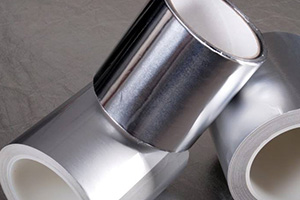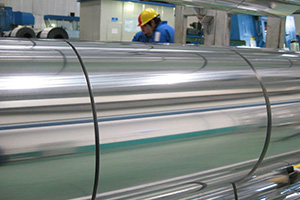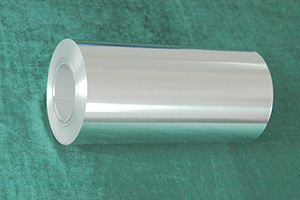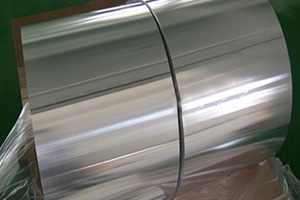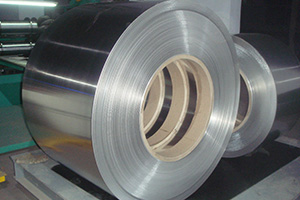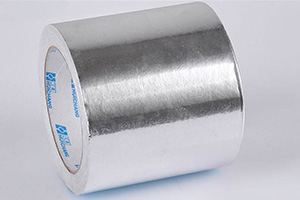 ---
Related Product Guide:
Repairing Copper Tubing
5 Steps to Wrap a Window Sill Using Aluminum Coil

---
Big discounting 0.4mm Aluminum Sheet - Aluminium foil – Wanlutong, The product will supply to all over the world, such as: , , ,

By from -
---

By from -
---