Bottom price Copper Tubes Perforated - Color aluminum plate – Wanlutong
Product Detail
Product Tags
Related Video
Feedback (2)
, , ,
---
Bottom price Copper Tubes Perforated - Color aluminum plate – Wanlutong Detail:



Brand Name:wanlutong

Place of Origin:Shandong, China (Mainland)

Product name:Color aluminum plate

Temper:O-H112

Type:Plate

Application:Decoration, packing, construction, AD., ect.

Thickness: 0.1-500mm

Width: 20-2800mm

Length: 500-16000 mm

Surface Treatment:Coated

Alloy Or Not:Is Alloy

Surface treatment:Coated

Color:Ral card color or according samples

Paint:AC/PE/PVDF/HDPE/FEVE/Double-PE

Thickness of paint:8-35 micron

Coating type:Roll coating

Non-standard specifications can be customized.

Description:

Painted aluminum sheet, just as its name implies is the coating on aluminum surface coloring treatment, common aluminum fluorocarbon belt, polyester belt aluminum (painted aluminium roll), widely used in aluminum plate, aluminum veneer, aluminum honeycomb panel, aluminum ceiling, roof, scrap, cans, electronic products.

Its performance is very stable, not easily corroded, the surface layer after special treatment can reach 30 years quality assurance, the weight of per unit volume is the lightest metal materials, caitu aluminum, which is one of the most popular new profiles. The color that can give color aluminium supplies is rich, and have good glossiness and smoothness, still have superior sense and hand feeling, also can add layer sense and stereo feeling. To protect the objects from exposure to the atmosphere, exposed to ultraviolet radiation, wind, rain, frost and frost; The coating can act as a protective effect due to temperature difference, freeze-thaw cycle, corrosive gas and microorganism. It is especially suitable for decoration and display of indoor, outdoor decoration, commercial chain and exhibition advertisement.

Features:

Flatness: surface without composite high temperature indentation. There is no residual stress on the plane, and no deformation after shear.

Adornment sex: apply wood grain, stone grain, have lifelike physical sense, have vivid natural aesthetic feeling. The design is casual, and gives customers a wide choice of personality, which can enrich the cultural connotation of products and give people more beautiful enjoyment.

Weather resistance: paint, high temperature baking, high gloss retention, good color stability, little change in color difference. Polyester paint for 10 years, fluorocarbon paint quality for more than 20 years.

Mechanical: choose high quality aluminum, plastic and adhesives, using advanced composite technology. The product has the anti-bending and bending strength required by the decorative board. In the four seasons, the wind pressure, temperature, humidity and other factors will not cause bending, deformation, expansion, etc.

Environmental protection: anti-salt acid rain corrosion, it will not corrode live production of poisonous bacteria, do not release any poisonous gas, do not cause the keel and fixed parts rust, flame retardant. No less than B1 level according to national regulations.

Uses:

Color coating aluminum plate is rich in color range, whether it is residential, large commercial network or large exhibition center, color coated aluminum can add color. Good plasticity and machining properties make it an ideal material for various architectural forms. The painted aluminium plate has provided the architects, designers and owners with the color space to achieve personalized exterior walls and ceilings, and is also the ideal material for architectural modeling. Whether it is a multi-functional large building or a new type of architecture with unique ideas, the painted aluminum plates can always meet the different requirements of modern and classical architectural styles, and make the buildings look colorful. Products in electronic appliances, instruments, lighting, packaging, home decoration and other fields to be applied.

Products use a wide range: architecture (aluminous model board, aluminum honeycomb, wave plate, roof fire stick panel, aluminum ceilings, blinds, doors, garage doors, awning, the water gutter), electronic appliances, computer case, electrical panel), solar reflector, lamp act the role ofing, furniture, air duct, etc.
---
Product detail pictures: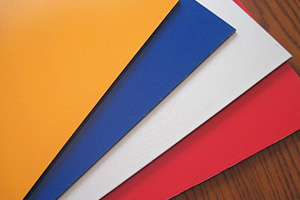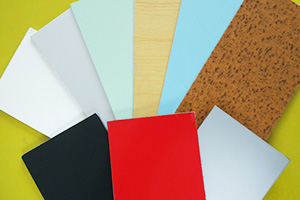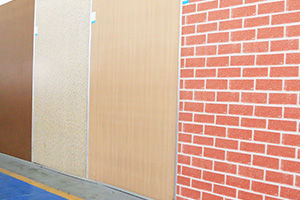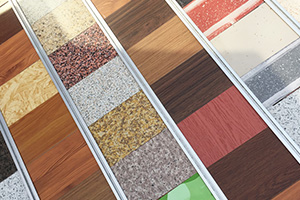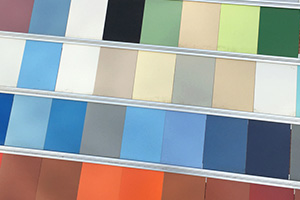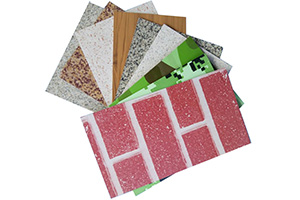 ---
Related Product Guide:
Repairing Copper Tubing
5 Steps to Wrap a Window Sill Using Aluminum Coil

---
Bottom price Copper Tubes Perforated - Color aluminum plate – Wanlutong, The product will supply to all over the world, such as: , , ,

By from -
---

By from -
---