Online Exporter Aluminum Extrusion Tube - bare copper wire – Wanlutong
Product Detail
Product Tags
Related Video
Feedback (2)
, , ,
---
Online Exporter Aluminum Extrusion Tube - bare copper wire – Wanlutong Detail:



Brand Name:wanlutong
Place of Origin:shandong, China (Mainland)
Product Name:Bare copper wire
Type:Bare
Conductor Material:Copper
Conductor Type:Solid
Insulation Material:bare
Diameter: 0.05-0.30 mm
Standard: IGB/T3953-2009
Certification: UL, ISO9001, SGS, ROHS, REACH
Main Feature:Soft texture, small electrical resistivity, strong and safe anti-corrosion property, excellent conductivity.
Application:Widely applied to wires, cables, plug cord, stranded conductors and transmission power lines.

Description:

good electrical conductivity, good thermal conductivity. In life, practical copper wires are used as conductors. Good electrical conductivity, used in large quantities in the manufacture of wires, cables, brushes, etc.; good thermal conductivity, often used in the manufacture of magnetic instruments, such as compasses, aeronautical instruments, etc.; excellent plasticity, easy to process under hot and cold pressure, Can be made into tubes, rods, wires, strips, strips, plates, foil and other copper. Pure copper products have two kinds of smelting products and processed products. Resistance

Characteristic:

allowable stress at room temperature, copper is 7 / 28 higher than aluminum, respectively. Especially the stress at high temperature, the difference between the two is very far. 2, anti-fatigue: aluminum is easy to break after repeated bending, copper is not easy. In terms of elastic index, copper is also about 1.7 ~ 1.8 times higher than aluminum. 3, good stability, corrosion resistance: copper core oxidation resistance, corrosion resistance, while aluminum core is vulnerable to oxidation and corrosion. 4, large current: because of the low resistivity, the copper core wire with the same section is about 30% higher than the aluminum core wire. 5, low resistivity: the resistivity of aluminum core wire is about 1.68 times higher than that of copper core wire. 6, good ductility: the elongation rate of copper alloy is 20% 40%, that of electrical copper is more than 30%, and that of aluminum alloy is only 18%. 7. Construction convenience: 1 copper core is flexible, the allowable bend radius is small, so it is convenient to turn around, it is easy to wear pipe to resist fatigue of copper core, and repeated bending is not easy to break, so the convenient connection of copper core is higher than the mechanical strength of copper core. It can bear large mechanical tension, bring great convenience to construction laying, and also create conditions for mechanized construction. 8, low heating temperature: at the same current, the same section of copper wires have much less heat than aluminum wires, making it safer to operate. Low voltage loss: because of the low resistivity of the copper core wire, the same cross section flow through the same current. The voltage drop of copper core wire is small. Anti-oxidation, corrosion resistance: copper core wire connector performance stability, not due to oxidation accident. The joint instability of aluminum core wire often causes the contact resistance to increase and heat up due to oxidation. As a result, the accident rate is much larger than the copper core wire. 11, low energy consumption: because of the low resistivity of copper, copper wires have lower power loss than aluminum wires, which is obvious. This is conducive to increasing the utilization rate of electricity generation and protecting the environment.

Function:

the most widely used in electrical and electronic industry, the largest amount of consumption, accounting for more than half of total consumption. Used for various cables and wires, the winding of electric motors and transformers, switches and printed circuit boards. In the chemical industry, it is widely used in the manufacture of vacuum, distillery, and brewing pot. In the construction industry, all kinds of pipes and pipe fittings are used in the construction industry. Decorative devices, etc. in the manufacture of mechanical and transport vehicles, for the manufacture of industrial valves and accessories, instruments, sliding bearings, moulds, heat exchangers and pumps, etc. treatment process: cutting and polishing cleaning, etc.
---
Product detail pictures: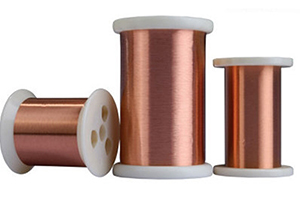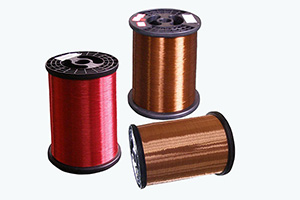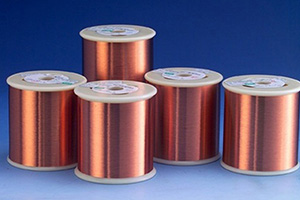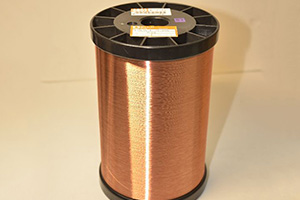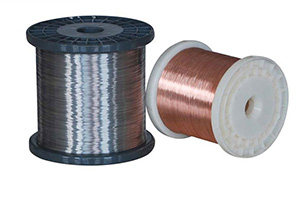 ---
Related Product Guide:
All Purpose Copper Tube For Home and Office
Copper Tubing Coils

---
Online Exporter Aluminum Extrusion Tube - bare copper wire – Wanlutong, The product will supply to all over the world, such as: , , ,

By from -
---

By from -
---